How was your weekend? Mine consisted of getting sick, and with getting sick came lots and lots of movies and lots and lots of orange eating. Did you watch Downton Abbey last night? It has become my mom and I's Sunday night tradition. My dad joins in every once in a while, but some how always ends up asleep, I guess Downton Abbey doesn't excite him very much... Today I've managed to be completely lazy and consume lots of 7up and orange juice, and 4 or five cookies (yeah, I eat too much). I like to compare myself to Ethel on I Love Lucy... She shares my love for food.
I found the image below a while back and fell in love with the outfit. First off, any outfit with a denim shirt is just amazing, and pink capris? Come on, it can't get much better than that. So anyways, I decided to make an inexpensive replica of the outfit to share with you. I was pretty happy with how close I could get the outfits to "look a like". I don't know about you, but that denim shirt is going on my birthday wish list. :) Enjoy!
P.S. 9 days till I leave for DC!
P.P.S. More snow on the ground!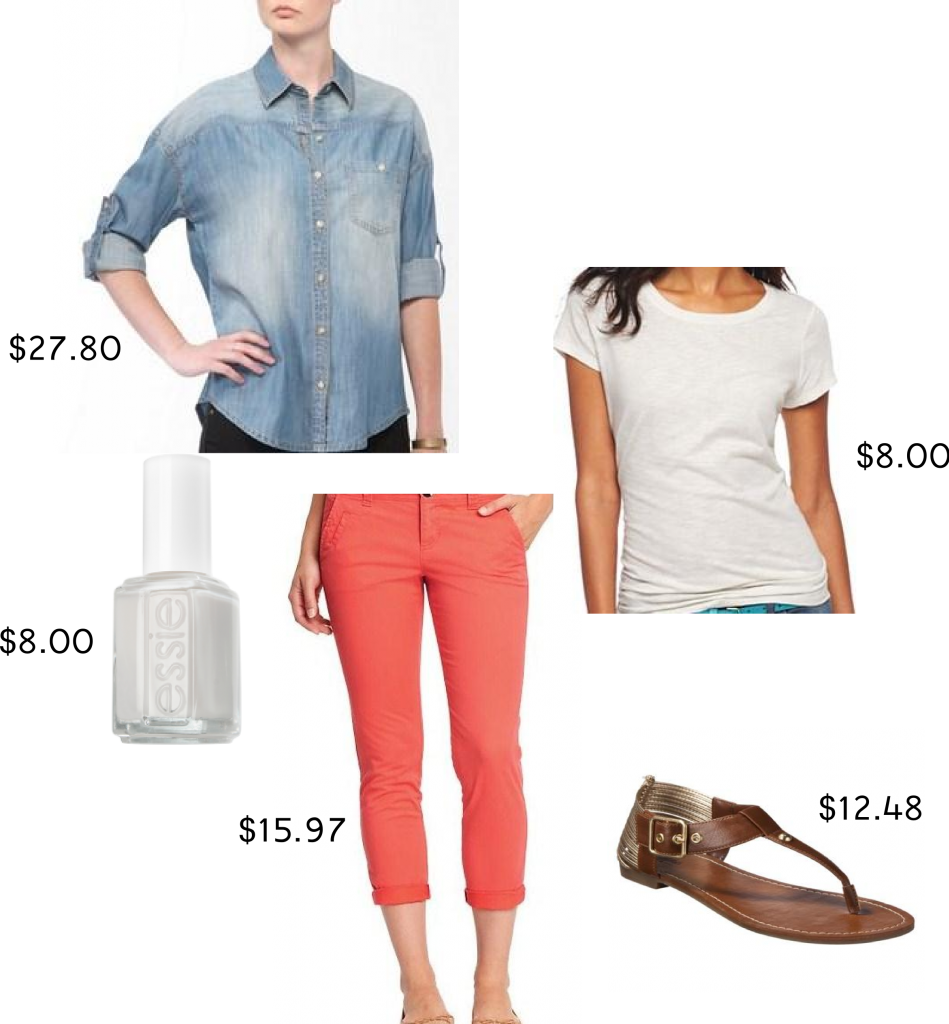 Denim shirt
/
Tee-shirt
/
Capris
/
Sandals
/
Nail polish
Pin It