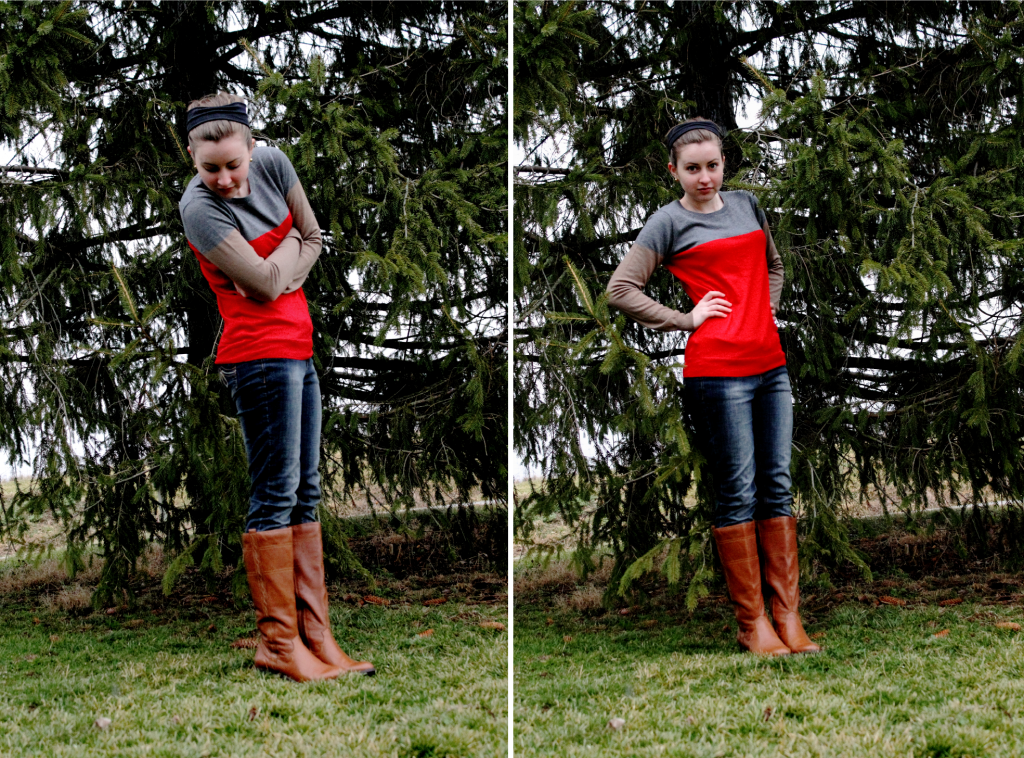 sweater- Forever 21, jeans- Goodwill, boots- gifted, earrings- gifted, headband- Target
The weekend is over and it was a good one. On Friday night my brother, Isaac, had his last home game. It was a game that determined if they won in their league or not, and they did... win in their league, that is. It was fun. Of course, the night that they took a team picture and cut the net, was the night that I forgot to take my camera. I'm still a little mad at myself for that... oh, well. My sister, Rebekah, came down for the weekend from Michigan and was able to come to the game. Then on Saturday, my sister-in-law had one of her three baby showers. We went and played games, ate food, and watched Jordan open her the baby's gifts. Out of the bags came little hats with antlers, little blue onsies that were so small you didn't see how a baby could fit in them, and blankets so soft that you wanted to cuddle up with them. Sunday was a quiet day and was spent everyone together before Rebekah had to leave later in the day. Oh, and at 9 o'clock precisely, I ran up to my room to watch Downton Abbey, of course!
Now that the weekend is over, it is time to get into strict school mode for the next couple days. I need to get a lot done because of the days that I'm going to miss because of my trip. Yes, I leave this Thursday for DC! I am super excited. I have never been to DC... unless you count looking at it through an airport window. It's going to be a busy trip jam packed with sightseeing. It is also nice to be having my brother and sister-in-law going along. Let's just hope Jordan doesn't go into labour in the White House... That has been my little joke, but I don't think Jordan thinks it's very funny though... Hopefully when I get back I'll have a lot of pictures to show and stories to tell. :) Well, I need to do school.... yay... not...
Pin It