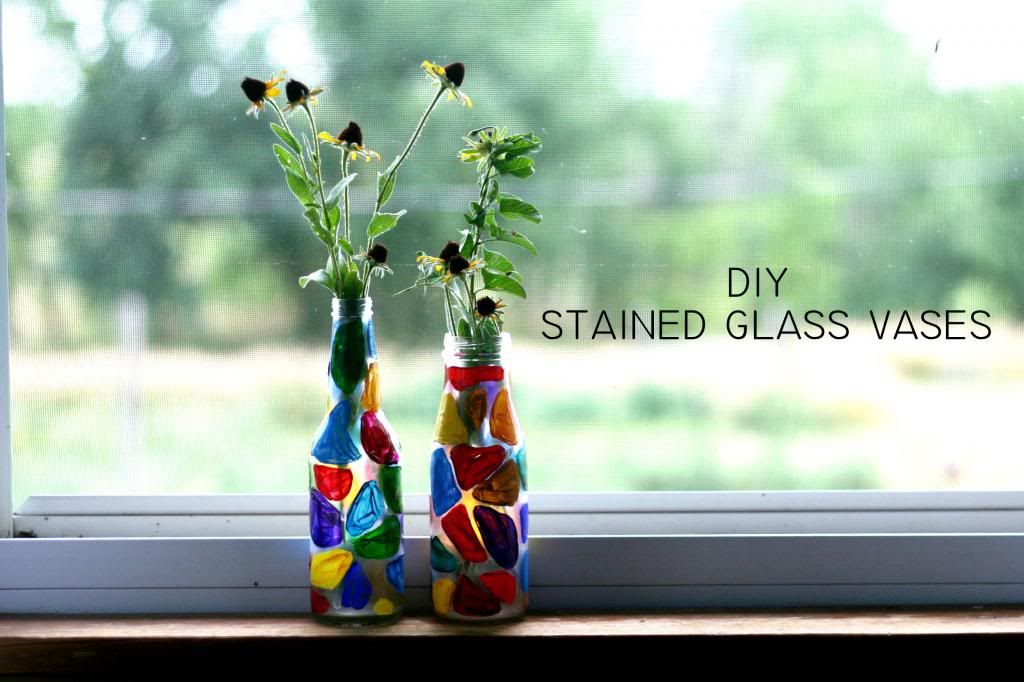 For awhile now, I've been keeping the glass bottles from Izzes and Starbuck frapuchinnos, etc. The only thing is...now I have a collection of empty bottles that I don't have room to display all at once. The other day, though, I had an idea to make a sort of stained-glass looking vase out of some of them. (Ok, so it's not exactly stained glass, but you get the idea. ;)) When finished, it's really neat to put them on the window sill to see the light through the colors.
Here's how to make them...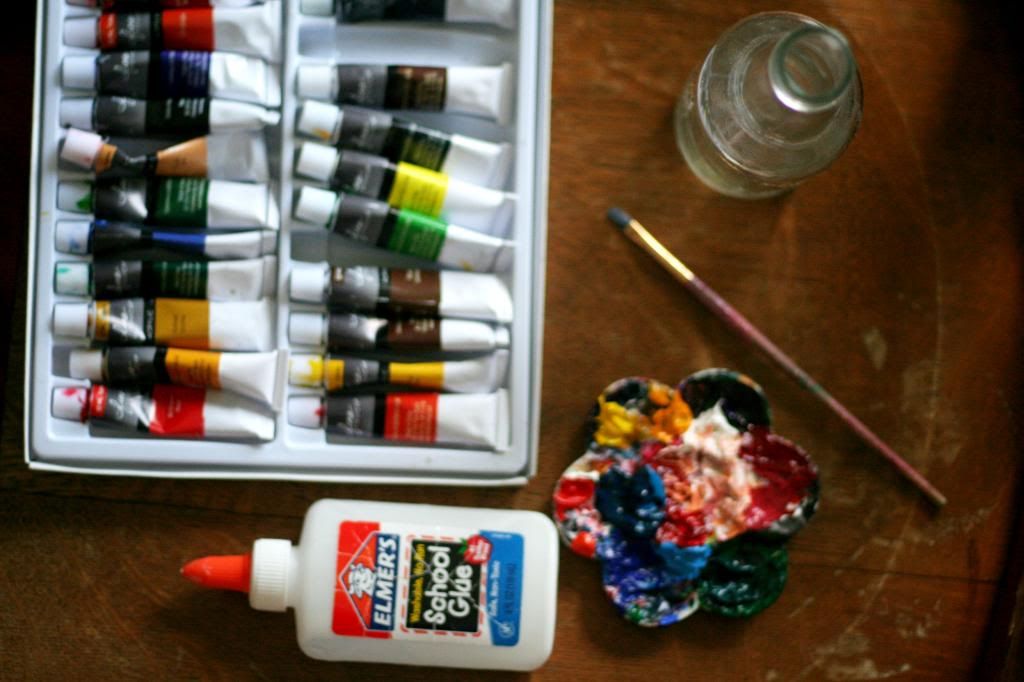 You will need...
acrilyc paints, liquid glue, a paint brush, and a clear glass bottle (with all lables removed)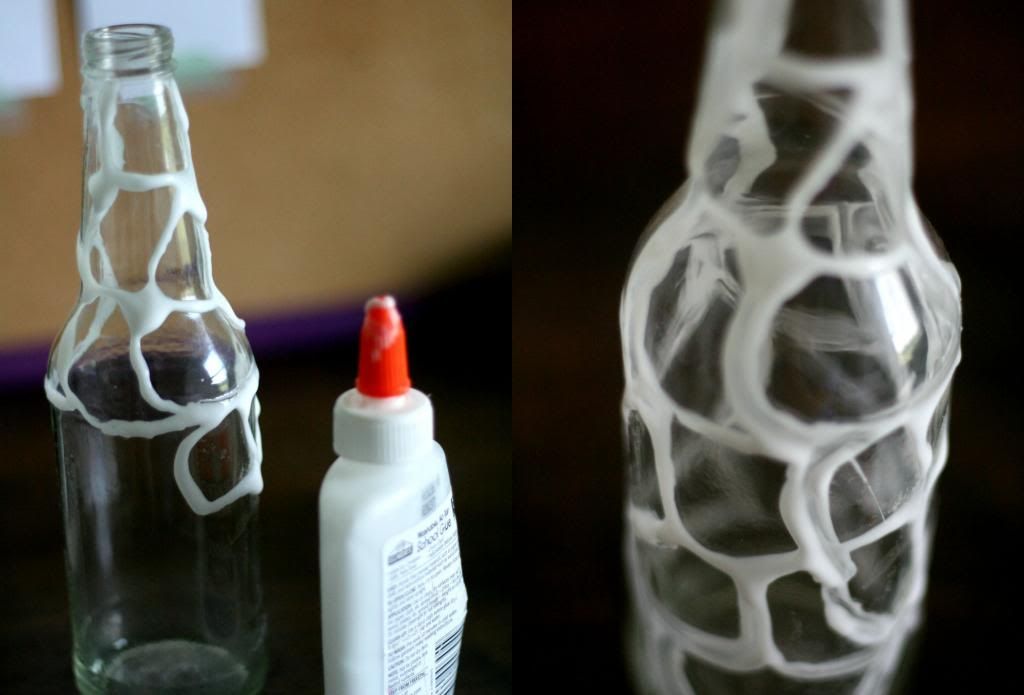 Step 1: With your glue, draw a pattern over the bottle.
Step 2: Let the glue dry. (When dry, it will leave a "foggy" look between the colors.)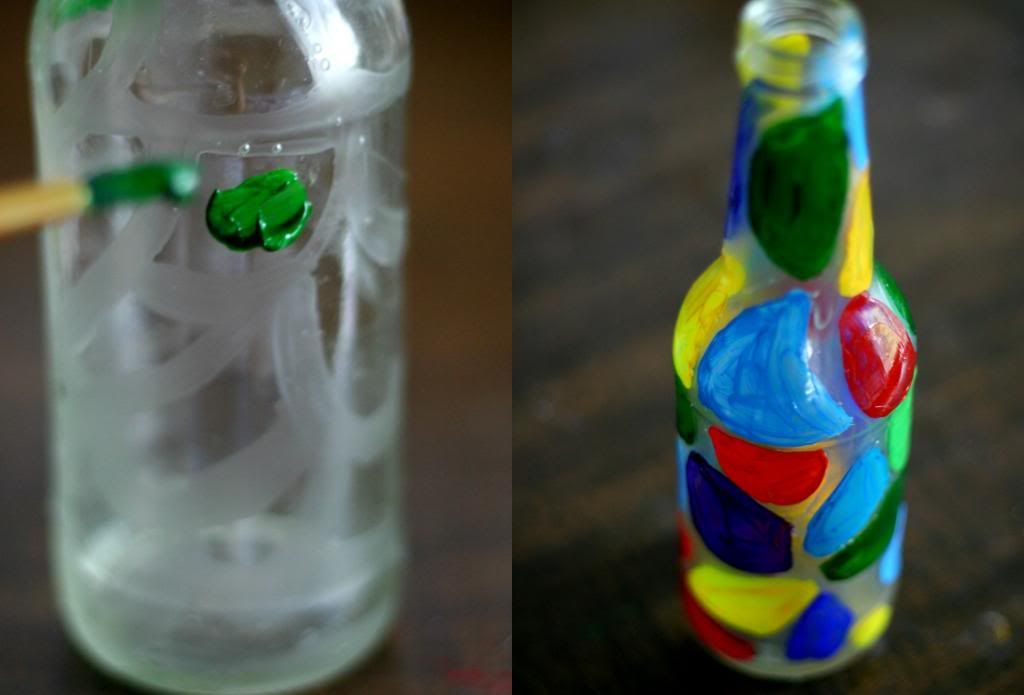 Step 3: When the glue has dryed completely, using your paint and paintbrushes, paint in between the lines you made with the glue.
Step 4: Let the paint dry, then put some pretty flowers in your colorful vases!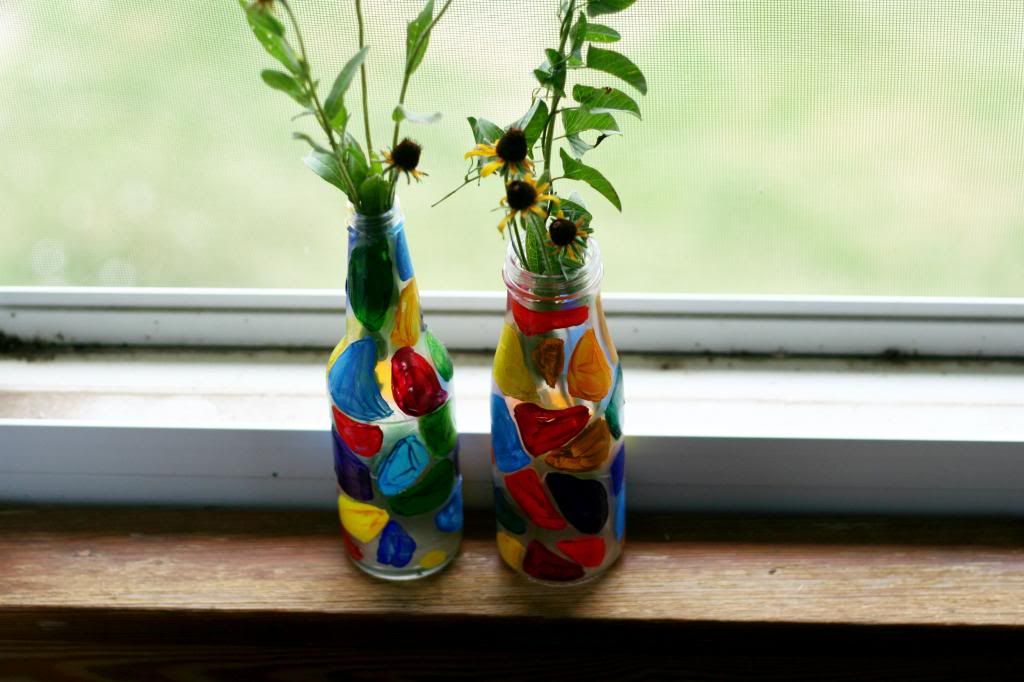 Thanks, Joanna, for having me guest post today!
Much love,
Haley
Find me here...
blog
//
goodreads
//
pintrest
Pin It